Years of testing and trialling has lead the locals to believe that the cocktails really do taste better in Port Douglas!
We are lucky to have such an abundance of incredible bars and cocktail lounges and we're certainly proud to share them with you. Cocktails are the perfect way to celebrate and unwind – plus, who doesn't love ending an awesome day of holiday adventuring with a couple of mojitos?
Check out this guide and you'll find the ideal venue for your getaway festivities in no time!
---
Barbados
To put things simply, there is no better place for sundowners than Barbados! Arrive early to score the best seats in the house – dreamy daybeds that overlook the waters of the Crystalbrook Superyacht Marina. The beverage menu is full of absolutely delectable drinks from the colourful and sweet to dark and stormy. The Coconut Sour with Bacardi Carta Blanca rum, Malibu, fresh lemon, egg whites garnished with roasted coconut chips is a must-try, and the Signature Tiki Cocktails are to die for.
---
Zinc Restaurant & Lounge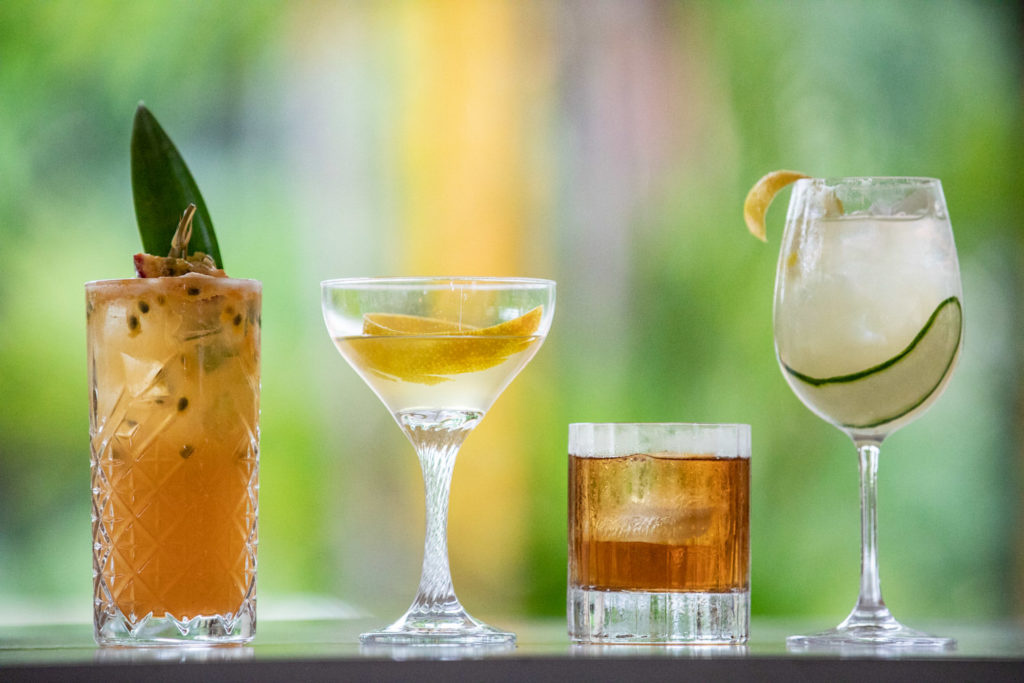 For those who love the finer things in life, we're sure that you'll fall in love with the excellent cocktail lounge at Zinc just like the rest of us! In addition to the myriad of delicious meals on offer, there's an impressive collection of classic and signature cocktails for you to indulge in. We recommend the tropical Banana Colada made with Kraken spiced Rum, Banana liqueur, coconut cream and pineapple juice. The stylish venue and impeccable service always leave you coming back for more!
---
Salsa Bar and Grill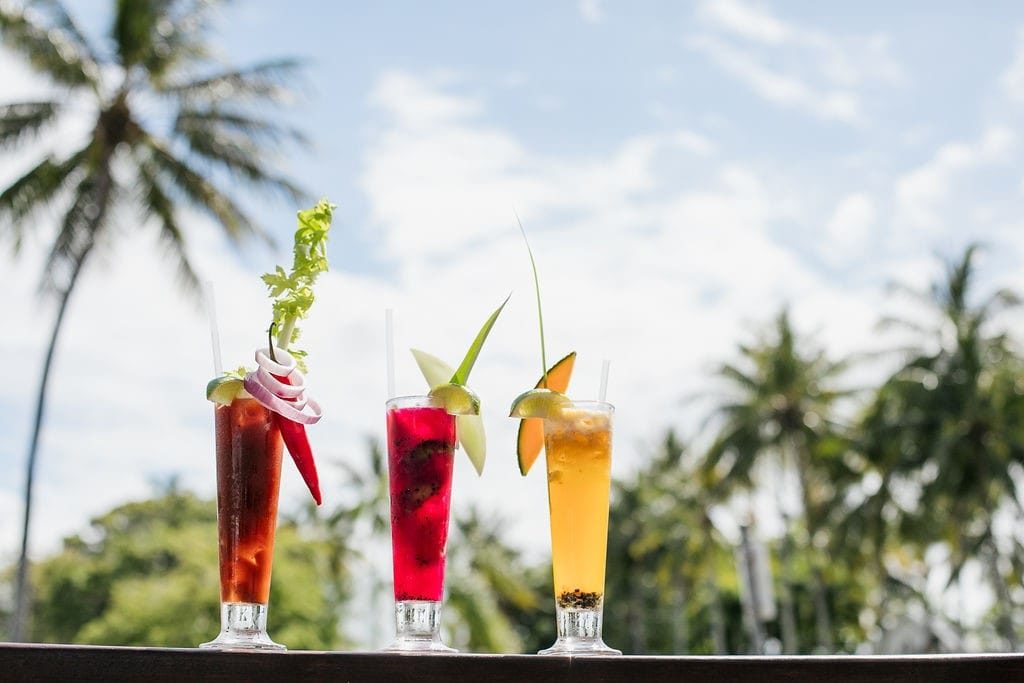 This is the ultimate place to soak up that 'Port Douglas Feeling' on a balmy afternoon in Tropical North Queensland. Salsa is undoubtedly one of the top locations in town for epic food and refreshing drinks. The espresso martinis are always a crowd-pleaser, but the 'shakers and movers' drinks menu is seriously tasty too. Try the Love Cats with Baileys, Kahlua, liqueur, chocolate and cream! It's mouth-watering stuff if you couldn't already tell!
---
Watergate

Prepare yourself for an elegant evening at Watergate Restaurant and Lounge – this is an especially wonderful venue for a romantic date night. Be seated in the dimly lit indoor setting or outside in the breeze overlooking the quaint Grant Street. The bartenders are always a joy to watch while they showcase their skills, and the fantastic cocktails are such a treat. Try the Pommegranite Martini with passionfruit, vanilla and vodka to make your tastebuds dance.
---
Jimmy Rum's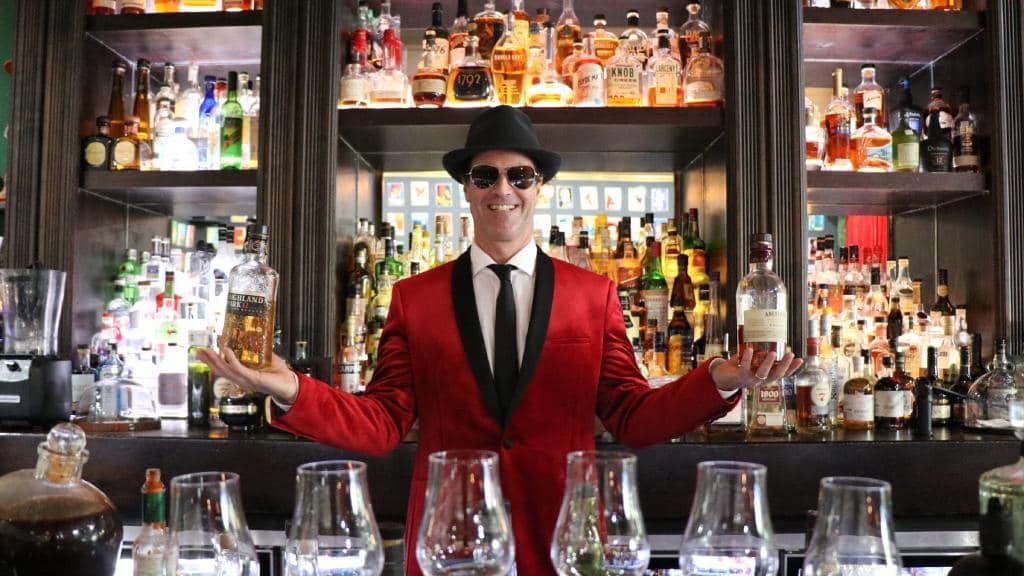 If you love an old-school bar with cocktails that are as weird as they are wonderful, Jimmy Rum's will become your new Port Douglas go-to. The walls are lined with spectacular decorative art and the atmosphere is always buzzing and full of excitement. Get your hands on the Tiki Universe menu that features a scrumptious Pina Colada and a Jungle Bird with Jimmy's Secret Rum Blend, Campari, lime and pineapple. Don't even think about leaving without trying the chocolate dessert shots!
---
Hemingway's Brewery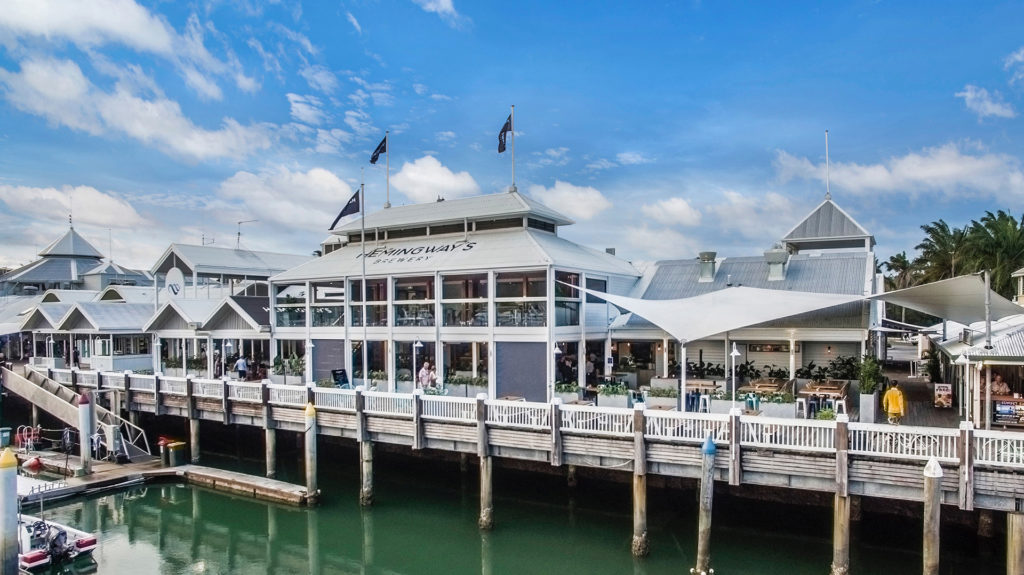 Beers and a stunning view is always a good idea! While Hemingway's Brewery at the Crystalbrook Superyacht Marina is known for its splendid range of craft beer, we couldn't help but add this venue to Port's top cocktail spots. After a day frolicking through the Great Barrier Reef, this is a remarkable place to chill out by the sea. You'll love aptly named 'Tropical Sunset' with Adelaide Hills Italian bitters, Malibu coconut rum, pineapple juice and raspberry syrup.
Cheers from the Cayman Villas crew! Enjoy your cocktails in paradise Port Douglas.
Book your stay at Cayman Villas – click here to check rates & availability.