A 'babymoon' is perfect for expectant mums and their partners to enjoy some quality time together during a relaxing getaway before your baby is welcomed into the world.
Tropical Port Douglas is the perfect place to spend some time away before welcoming a new addition to your family. Enjoy the chance to connect with your partner before your duo turns into a trio, or if you already have a growing family, have a moment away from your children to reconnect and rejuvenate.
Whether you are planning to spend your holiday relaxing or getting out and exploring paradise, these are some of our best recommendations to get the most out of your time in sunny FNQ.
---
Accommodation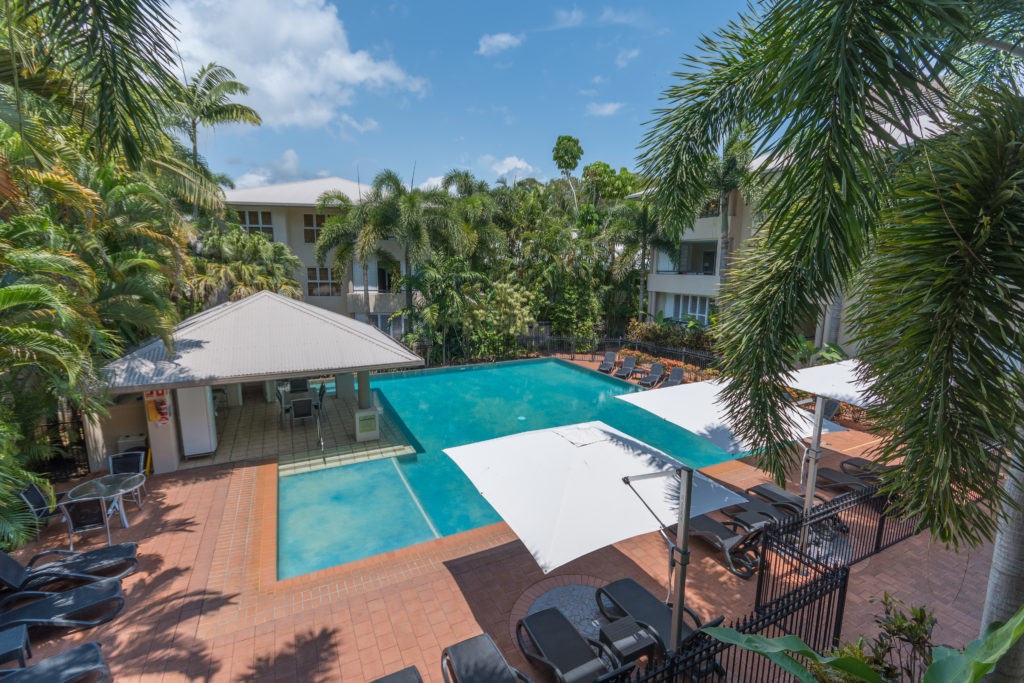 Staying at Cayman Villas will ensure a luxurious and memorable 'babymoon' celebration.
Featuring tropical interior design, spacious living areas, and a fully self contained kitchen and laundry, this resort will go above and beyond all expectations. Spend your days relaxing in the spa bath, and enjoy your evenings in the large comfortable beds. Kick back on the lounge chairs by the expansive horizon pool, and be sure to make use of the BBQ facilities.
A car space will be provided for your convenience. There are lavish 3-bedroom villas available so you can bring the kids back next time you visit!
---
Indulge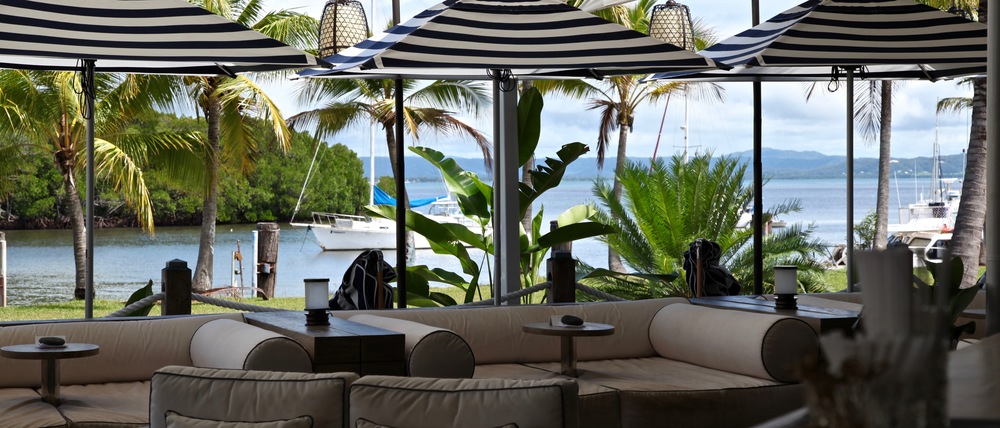 Port Douglas is home to many award winning restaurants and bars for you to tantalise over during your stay.
For an incredible dining experience watching the sunset from daybeds at the Marina, visit the tropical Barbados bar and restaurant. Enjoy top service and a delicious array of food and drinks including a selection of mocktails for the soon mum-to-be.
Experience fine dining at the Watergate Lounge and Bar, or visit the local Iron Bar for some tasty pub food. Whether you and your partner are foodies, or you are just looking to plan a romantic date night, you'll find what suits you best with this list of the local's favourites.
---
Relax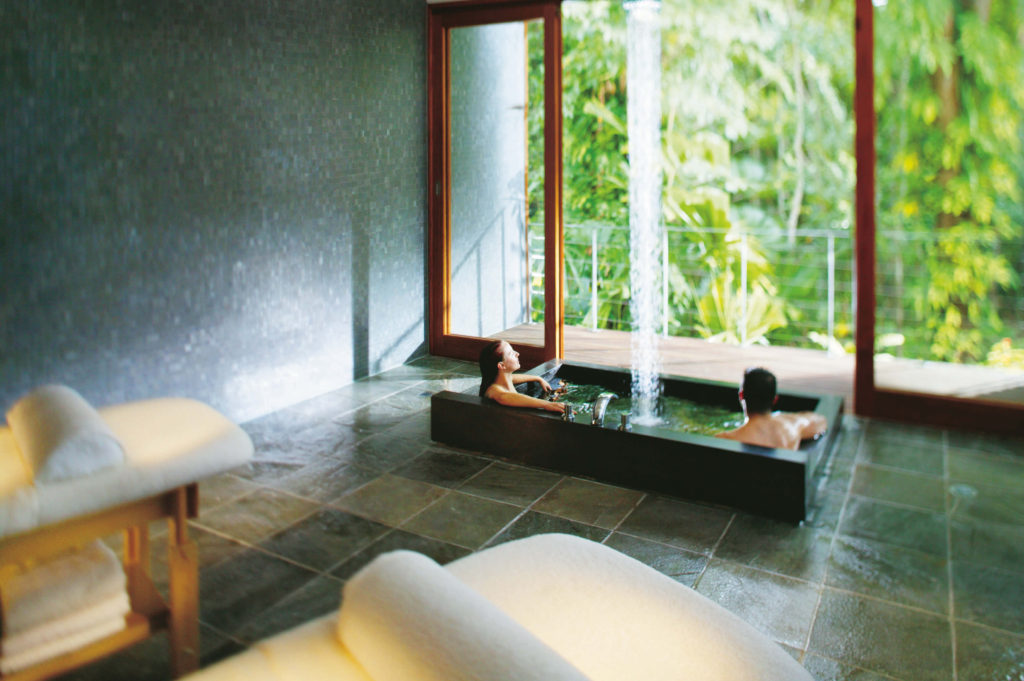 Spoil yourself to a peaceful spa treatment at the Hibiscus Day Spa located across the road from Cayman Villas, the SpaQ at QT resort just a few minute by car or a tropical spa experience at the luxurious Silky Oaks Lodge Healing Waters Spa located just outside of Port Douglas in Mossman.
Choose from a selection of deluxe spa packages including facials and hot stone massages to enjoy the ultimate 'me time'. Take some time out to clear your mind, relax and be pampered by skilled therapists.
Dad can come along for a partner session, or he can hit the golf course while you unwind at the spa – here are the top places to play in Port Douglas.
---
Refresh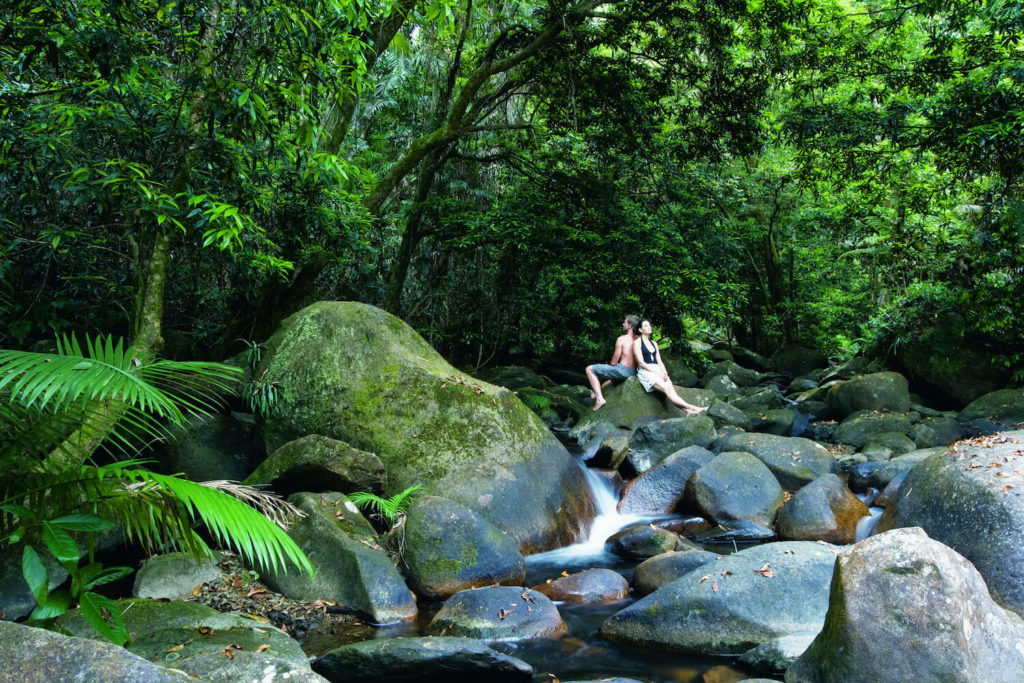 Get outdoors and discover the natural beauty of Far North Queensland.
Take a day trip to refresh and rejuvenate in some of the most pristine swimming locations around. Visit the renown Mossman Gorge or venture out to the World Heritage Listed areas of the Daintree.
There are endless beaches, creeks and waterfalls in Port Douglas and the surrounding areas that are perfect for cooling off during your stay. Check out some of FNQ's best swimming spots here.
---
Explore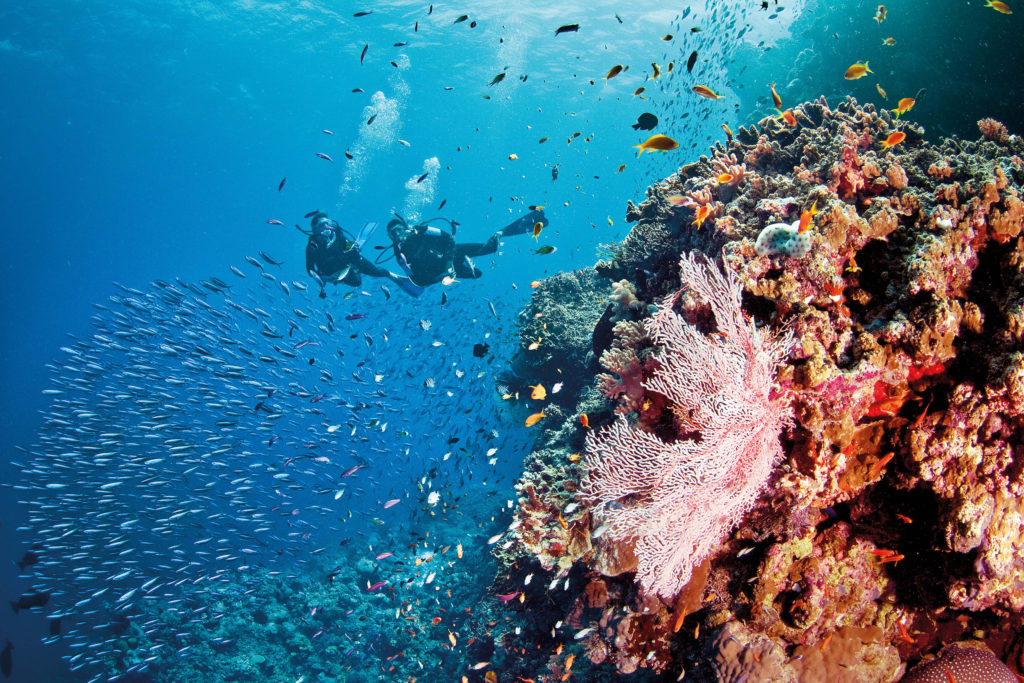 If it is adventure that you are after, then Tropical North Queensland is the place for you!
Visit the Great Barrier Reef with Quicksilver, Poseidon or Calypso for an unforgettable day of snorkelling and diving. You can also take a day trip to Kuranda or the Tablelands for some time in nature and plenty of sightseeing. If you are looking for something a little more romantic, experience a sunset sail with Indigo Charters.
The friendly staff at the tour desk will happily assist in organising and booking your desired adventure.
---
Peace & Tranquillity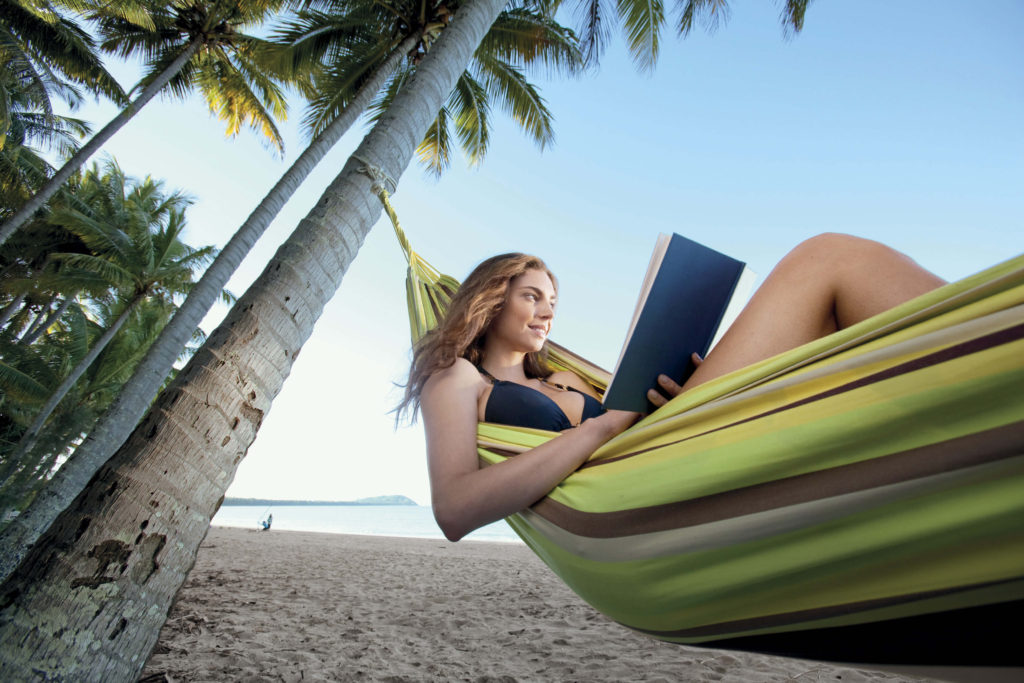 If you would prefer to spend your holiday in relaxation mode, the Cayman Villas have everything you'll need.
You can enjoy a sleep in followed by a late breakfast, and then lounge by the pool and take an afternoon nap. Simply enjoy having absolutely nothing to do and no schedule to work around. Spend some quality time with your partner, and take advantage of some quiet time before the baby arrives.
---
We hope that you treat yourselves and enjoy this special time during your 'babymoon' celebration in paradise.