A big part of travelling is trying plenty of new restaurants and tonnes of delicious food, but sometimes it can be tricky to find places that adequately cater for kids.
When holidaying with the family, you want everybody to be full and satisfied with their meals, especially younger kids who may be a little fussy!
When discovering the fabulous eateries in Port Douglas, you'll be glad to find an abundance of places where the kids will be happy with their breakfast, lunch, or dinner – and the adults will be stoked too! Here are some of our top recommendations.
---
Port Douglas Surf Club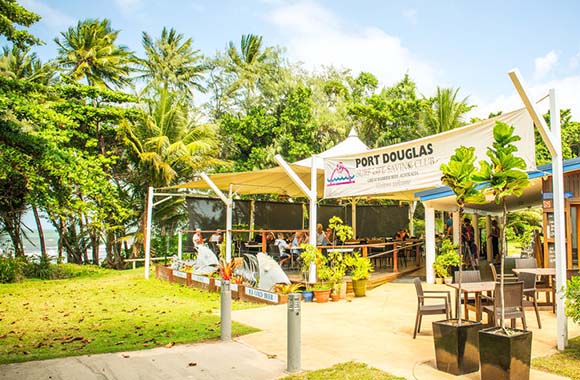 Surf clubs are fantastic for families with children of any age, and the Port Douglas club is no different! While the parents indulge in tasty meals like fresh Far North Queensland seafood, the young ones can enjoy their choice from the kid's menu. The Surf Club is in a beautiful location on idyllic Four Mile Beach, which makes dining here all the more enjoyable. There's a nearby playground as well, which is perfect if the kids need some entertainment! That way, the adults can relax a little longer with divine food and drinks by the beach.
---
Choo Choo's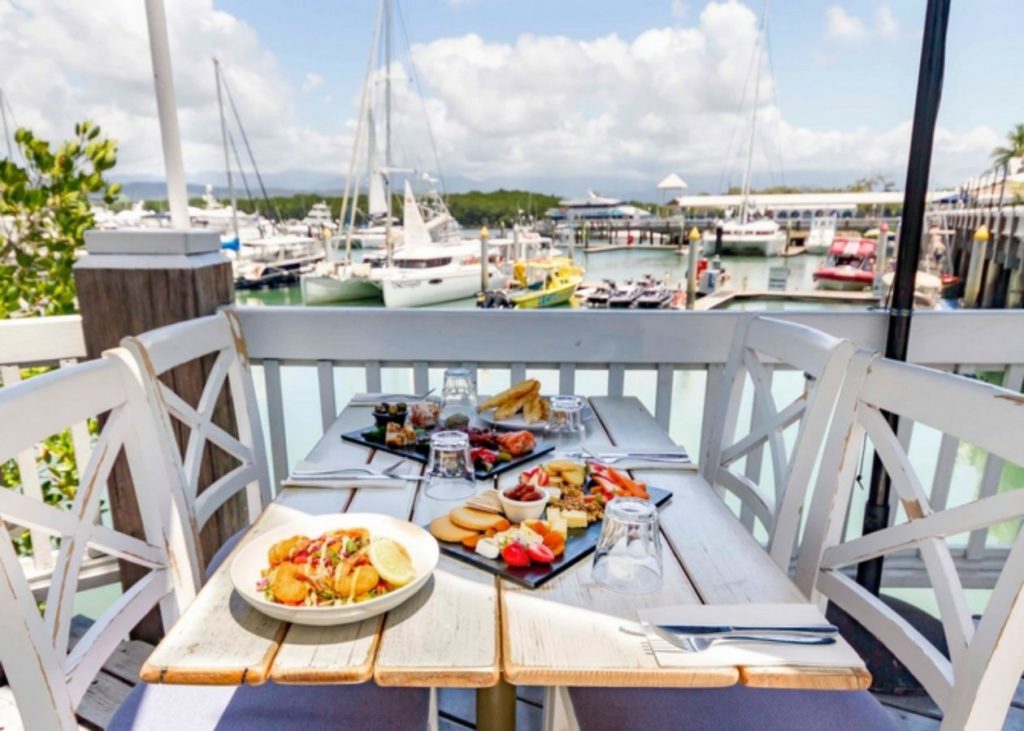 Not only is Choo Choo's a family-friendly place to eat, but there's so much fun to have here too! At the St. Crispins venue, you can jump on board the iconic Bally Hooley steam train, which departs from the same location. Catch a ride from the second Crystalbrook Superyacht Marina Choo Choo's (closer to the Cayman Villas accommodation) to St. Crispins, and load up on remarkable food when you arrive! It's a brilliant experience for everybody to enjoy.
---
Beach Shack

The Beach Shack is where you should go if you have a family of pizza lovers – trust us, you'll be delighted with the outcome! Locals love to dine at the quirky sandy-floored restaurant near Four Mile Beach, but if you would instead get a takeaway to have at a nearby park, that option is available too. There's a yummy kid's menu, and adults have an array of mouthwatering pizza and tapas choices – you can't go wrong with a Beach Shack visit! A popular choice is the Shack Special, with mushroom, prosciutto, goat's cheese, tomato, and fresh basil – scrumptious.
---
Zinc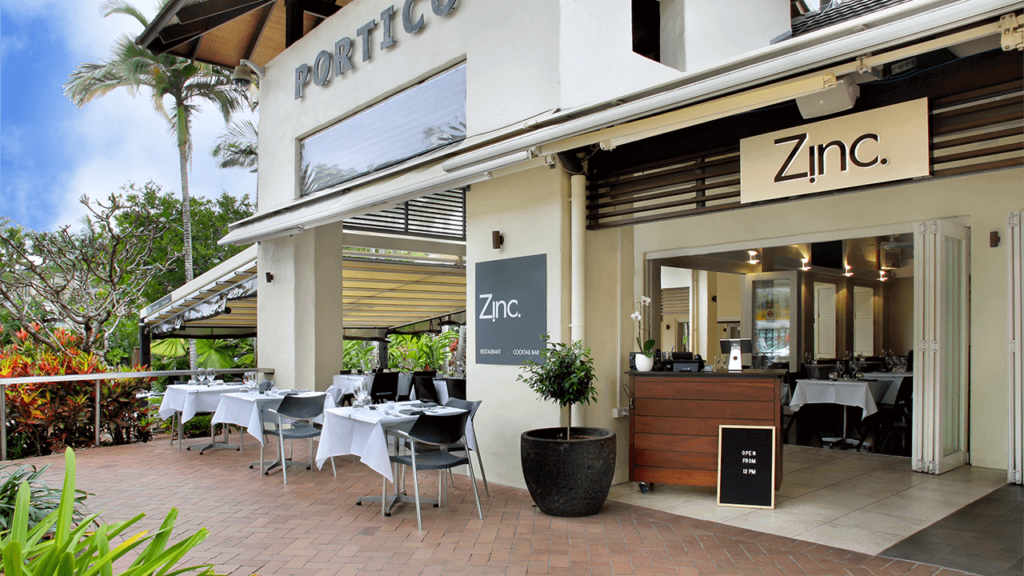 Zinc is a renowned restaurant that serves as the perfect location to celebrate either your holiday in Port Douglas! Zinc is where you can indulge in a fine dining experience in a beautiful setting, and not have to worry about what the kids will have to eat. While you're tasting spectacular dishes from the grill or sea, the little ones can have a fulfilling Catch of the Day, Crispy Chicken, or even a Ragu Linguini! So they can either have some classics or try something a little more fancy that's still kid-friendly.
---
On the Inlet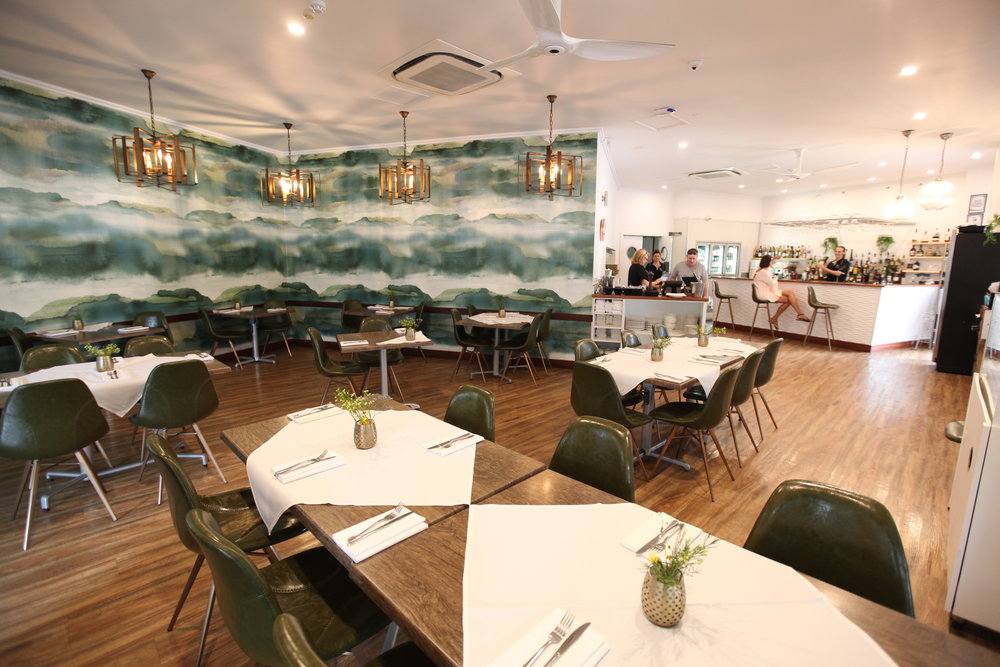 An excellent seafood restaurant on the waters edge that will undoubtedly be a memorable family experience in the tropics! The service here is known to be outstanding, and the food even more so. You may like to order a few terrific entrees before devouring a main, and the kids can have a delectable choice from their menu. We recommend the spicy Black Lip Mussels and the simply heavenly Spaghetti Marinara. We can't forget about the dessert menu, which boasts treats such as a Mars Bar Sundae and a Coconut Crème Caramel. There's never been a more appropriate time for the 'there's always room for dessert' rule!
---
Family-friendly restaurants are essential for a relaxing getaway in Tropical North Queensland – we hope that you love Port Douglas!
Book your stay at Cayman Villas – click here to check rates & availability.